German Federal Foundation for the Environment offers Doctoral Scholarships in the field of Environmental Protection for International Students at German Universities 2013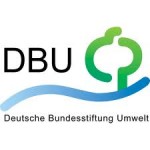 Study Subject(s): The scholarship is provided for research projects in the field of environmental protection.
Course Level: This scholarship is for pursuing doctoral level.
Scholarship Provider: German Federal Foundation for the Environment
Scholarship can be taken at: Students will get their studies in Germany.
Eligibility:
-Applicant eligible to apply are graduates of higher education institutions with above average examination results who are no older than 28.
-Academics qualified for doctoral studies and with an above-average degree.
Scholarship Open for International Students: The international students can apply.